CCI knows a lot about making rimfire ammunition; they've been at it for around 70 years. Here's what makes them king of the rimfires.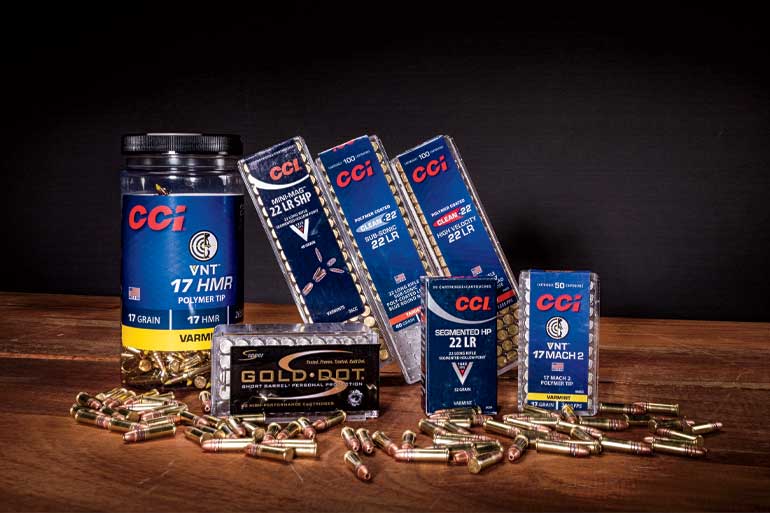 The city of Lewiston, Idaho, is a sportsman's paradise surrounded by world-class fishing, plentiful big-game opportunities and some of the finest bird hunting in the West. It's easy to see why Boeing machinist Richard "Dick" Speer headed here from Seattle, Washington, after World War II.
Speer, however, wasn't chasing hunting opportunities as much as business opportunities. He moved to join his brother, Vernon, the founder of a successful bullet business – Speer Bullets. In the postwar period, reloading components were big business, and the Speers were happy to provide shooters with high-quality jacketed bullets.
It was here in a small room of the bullet plant where Dick Speer began making cartridge cases, a product in short supply. To avoid market confusion over two "Speer" companies, Speer and his business partner Arvid Nelson ultimately settled on the name of Cascade Cartridges, Inc. This was the birth of CCI.
Even though cartridge production didn't pan out for a young CCI, the enterprise found a niche in the primer business, which was fueled by strong demand from reloaders as well as the military. To keep up, CCI needed its own production space.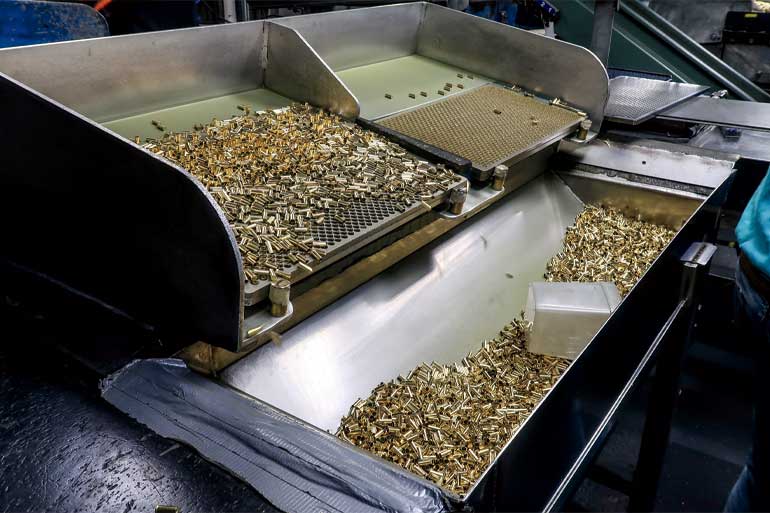 A mile south of his brother's bullet business, Dick Speer purchased a 17-acre chicken farm. The farmhouse became CCI's office and warehouse, and production occurred in renovated chicken coops. Business continued to thrive, and in 1962, CCI launched the Mini-Mag .22LR. They've been a force in the rimfire world ever since.
CCI Today
I recently toured the manufacturing plants of CCI/Speer (sister companies owned by Vista Outdoor). CCI's facilities contain a mixture of old and new machinery working around the clock to supply the world's immense appetite for rimfire ammo. (How much ammo? They wouldn't say, but the production I witnessed was staggering, likely millions and millions of rounds produced per day.)
According to CCI's Operations Manager Bill Mackleit, much of the equipment was designed and built by company engineers to streamline production, enhance quality and keep down costs.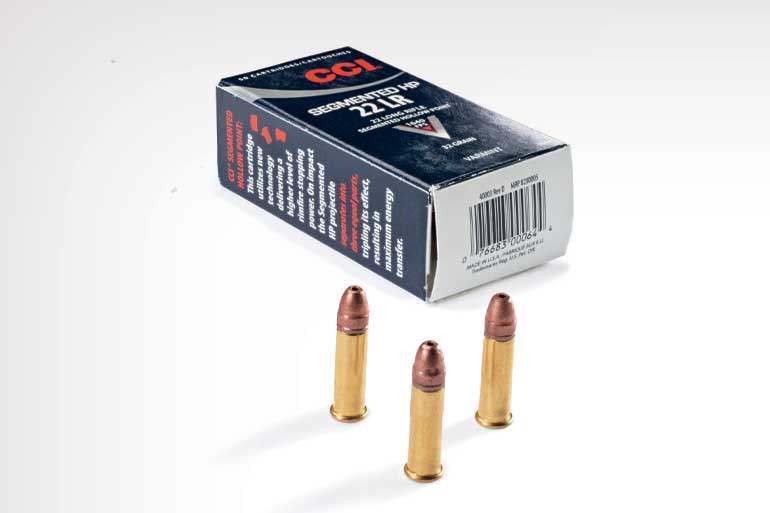 "If you look at our main facility," said Mackleit, "there's a 21-day lead time for raw materials to become packaged ammunition. In contrast to that, our new facility at Southport has a four-hour turnaround."
The rapid turnaround enables CCI to maximize production while minimizing costs. The result, of course, is lower prices on the shelves, which is a big deal for CCI's employees, as 90 percent of them buy and use the product themselves.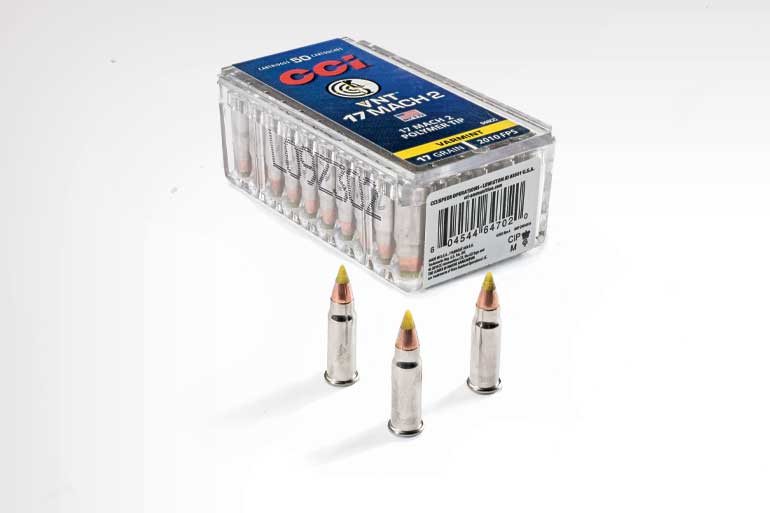 "Employees at CCI are shooters themselves and love what they do," said Mackleit. "We have people that have been here 30 to 40 years. In fact, one lady worked here 52 years, setting a new company record. Running machinery for 40 years enables them to become experts at producing ammunition. It also means they come up with ideas and improvements."
One such area of improvement revolves around managing waste from manufacturing. CCI has implemented drastic measures to lessen their environmental impact. According to Mackleit, their proximity to water gives them added incentive to minimize waste.
"You don't have to look far to see the environmental concerns," said Mackleit. "Our new rimfire manufacturing process uses less than 1 percent of the water as before. Not only do we reuse the water, we also remove waste during the process."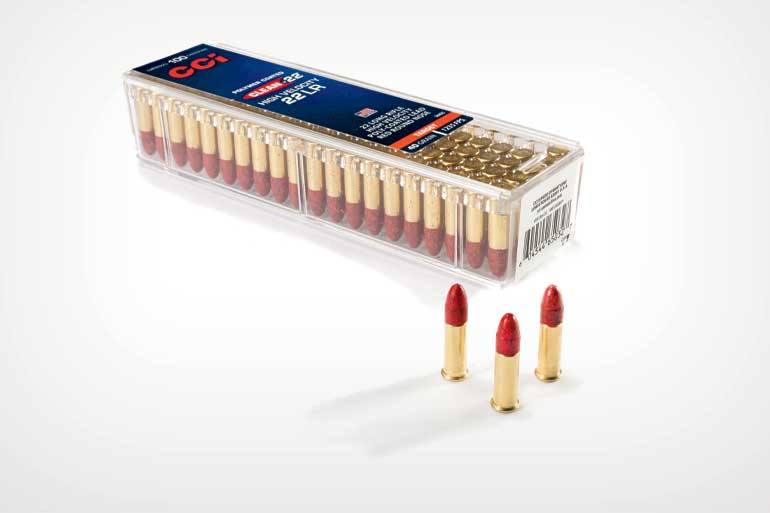 New Offerings
CCI has been a leader in rimfire ammo for close to 60 years. I've been shooting it for half that time. Growing up, CCI was the only .22LR ammo my father trusted. Two of the loads we used are still some of CCI's most popular — the classic Mini-Mag and the scorching-fast Stinger, which hurls a 32-grain bullet at 1,640 feet per second (fps) — but CCI has a host of new loads as well. One such offering is the Clean-22.
What makes Clean-22 unique is the polymer bullet coating (red for high velocity, blue for subsonic) that cuts lead fouling in both barrel and suppressor. Clean-22 also eliminates lead exposure from touching exposed lead projectiles. For suppressed shooting, Clean-22 might be the perfect round.
Another popular offering from CCI/Speer is a legitimate self-defense rimfire round, the Speer Gold Dot Short Barrel Personal Protection Rimfire .22 WMR load. Featuring a Gold Dot hollowpoint bullet, the load is designed to feed and function in compact pistols with barrels as short as 2 inches. In longer barrels, the Gold Dot load performs even better.
While in Lewiston, I also saw VNT .17 Mach 2 being loaded. This is exciting news for fans of the lil' .17. First unveiled in 2004 after the wildly successful launch of the .17 HMR, the Mach 2 is built on a .22LR Stinger case necked down to .17 caliber. It flings 17-grain bullets at over 2,010 fps and can be run in a standard 10/22 action with only a barrel change and a heavier bolt knob installed to slow down cycling speed. It's an extremely fun, flat-shooting cartridge.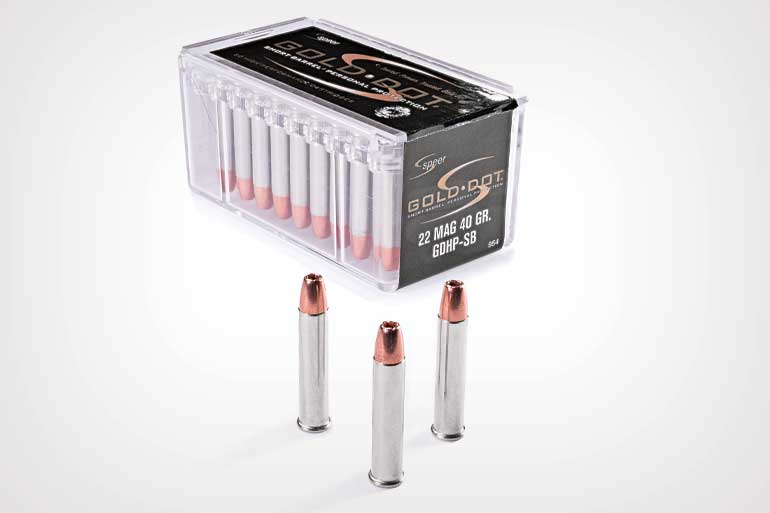 Long-Range Rimfire
After the factory tour, I snuck out to CCI/Speer's outdoor range for an hour of ammo testing. We fired an assortment of rifles and rounds, including the nearly silent Quiet-22 load. A 40-grain bullet at 710 fps is almost silent even without a suppressor. When fired through a can, however, the load makes a BB gun seem loud.
As the sun began its downward arc, I spotted a target in the distance. Tucked into the cream-colored hillside was a white steel target at 350 yards. Using an Anschutz .17 HMR loaded with CCI ammo, I dialed the distance and added pressure to the trigger. Ding! I cycled the action and hit it twice more. Darn impressive performance for a rimfire.
After seeing CCI/Speer's operation in Lewiston and talking with its employees, I'm an even bigger fan of the brand. Next time I grab a blue box off the shelf, it won't be because that's what my father and I shot. I'll grab CCI because I know the care and dedication that goes into each and every round.